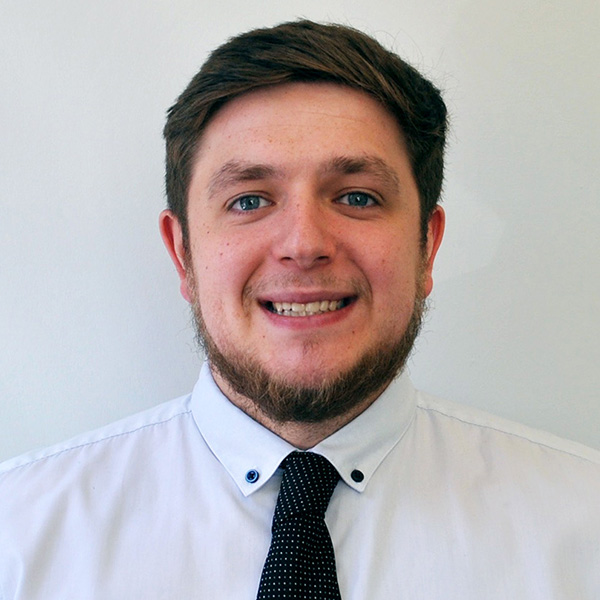 Connor joined the team back in 2014 as our Office Junior and has since worked his way up to the role of an Administrator here at ICS. He loves to help people, so both of these roles have been well suited to him in his young career to date.
In the world of Insolvency, when clients first come to us they can feel angry, confused and in search or someone to take things out on. Connor's calm disposition as a friendly yet resolute member of our team - and the first point of client contact - is an essential quality as we work towards helping our clients to feel at ease, informed and in control.
Connor loves working with our clients to help them but admits that some agencies and organisations aren't always as helpful in return as we would like them to be and that this can make things tough. Having said that, he enjoys working in such a diverse role and loves the opportunity to speak with people to "get things sorted". In some ways, Connor looks at this tough aspect of his job as being thrown in at the deep end, but it's something that he is thankful for and puts that experience down as a key factor in helping him grow in confidence in his role, and to overcome a stutter he had when he first arrived fresh-faced in our office.
Connor loves to have a laugh with the team here at ICS and continues this social vibe away from work, where he enjoys attending music festivals both at home and abroad. This year sees him looking forward to Creamfields and Croatia respectively, whilst also fitting in some time to start thinking about next year's study, where he aims to sit his examinations for his Certificate of Proficiency in Insolvency (CPI).
Ultimately, Connor's goal is to follow in Andy's footsteps, and perhaps one day set up his own business as an Insolvency Practitioner. We'll certainly be giving him all the support he needs to progress by way of recognising him as a true asset to our team.