Insolvency Stats Update - How does this affect your clients?
Aug 28, 2020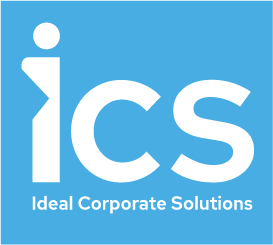 Increase in Insolvencies – How does this affect your clients?
Some statistics
According to the latest information released by the Insolvency Service, during July there were 955 company insolvencies in England & Wales, 756 of which were liquidations – including 590 creditors voluntary liquidations (CVL) and 166 compulsory liquidations. There were 182 administrations and 17 company voluntary arrangements (CVA).
Whilst this represents an increase in number of insolvencies when compared to June (the first time this year there has been a month on month increase), the figures show an overall decrease of 34% when compared to July 2019.
Courts ramping back up and dealing with their backlog?
July saw the highest monthly figures for compulsory liquidations since the implementation of lockdown back in March. Of the 166 compulsory liquidation orders made, approximately 70% had a winding up petition date which pre-dated the UK lockdown on 23 March 2020.
What does this mean for clients?
Yes, there has been a month on month increase however year on year stats for July 2019/2020 remain over a third lower. Linking in the latest statistics with our recent conversations with our professional network, it is thought that come Autumn and into the rest of the year, there will be further month on month increases seen in the insolvency statistics.
This increase could well signal that the impact of the pandemic and lockdown is now beginning to filter through into the insolvency statistics. The UK Government has implemented a raft of business support measures, from furlough to funding however as these measures begin to be withdrawn over the coming weeks and months, we expect to see an upward trend in businesses subject to insolvency proceedings. This is likely to be further compounded by the UK now being formally in recession and the negative connotations and confidence this brings to the wider business community.
It is therefore likely that clients will start to feel the impact of bad debts more and more as the year rolls on. Over the past few months we have sought to keep in contact with as many of our accountant contacts as possible – all seem to have been flat out helping clients, whether that's with furlough claims, bounce back loans, CBILS or general advisory work with concerned clients.
In the months ahead, clients will no doubt experience an increase in the amount of paperwork landing on the mail mat from insolvency practitioners on behalf of customers who are entering into an insolvency process and won't be paying their debts.
Encourage clients to forward insolvency paperwork to you
It is important to encourage your clients to send any paperwork to you which they don't understand, to ensure that their rights can be appropriately protected as creditors in an insolvency process. We work in partnership with accountants to provide free creditor services – so any paperwork is simply forwarded on to us to review, explain and advise your client on the most appropriate course of action to take.
For further information on our free creditor services as a value-added service, please don't hesitate to get in touch.
Struggling clients? Early advice is key
At the first sniff of insolvency or doubts about the company's viability – SPEAK TO US!
Whilst this is foreign territory for directors and business owners, it is our day job and what we are licensed and regulated to do. We will assess the company's financial position and explore all available options from informal company rescue through to advising on what a "clean slate" would look like through company closure and restarting in a new company. We can also discuss personal financial concerns of directors too. The importance of seeking early professional advice cannot be underestimated.

As a reminder, our four core service offerings are: -
2. Advisory
SPEAK TO US
We are here to speak to whenever you like. We can set up a call or video conference between us, you and your client to deal with pressing matters and to bounce around ideas. As always, we don't charge for initial advice and all our discussions are in the strictest of confidence.
Andy - 07812 338252 or andrew.rosler@idealcs.co.uk
Tom - 07795 196619 or tom.bowes@idealcs.co.uk