How to buy businesses in administration or liquidation
Nov 11, 2019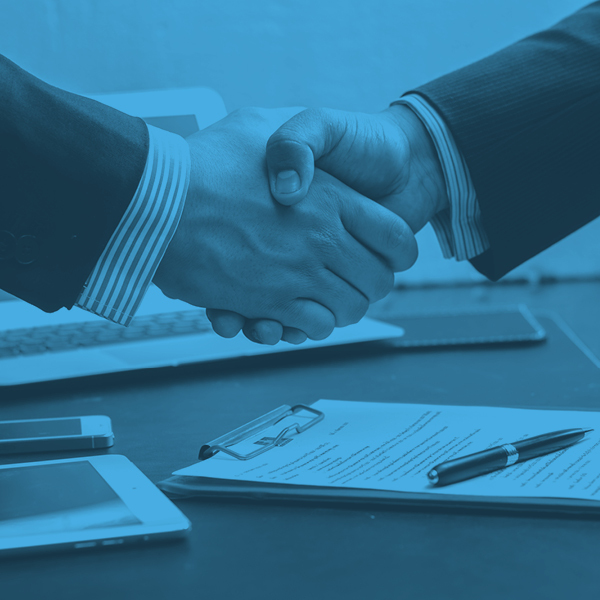 Considering buying an insolvent business is a fast-paced process. You will need to start with a clear goal, funds or finance in place, free time to conduct research quickly and good advisors on hand to support you. The following tips can help you through the process: giving you an overview of how to go about buying a business from an insolvency practitioner (IP) acting as the officeholder.
Be prepared

Know what type of business you are looking for and be prepared to act quickly, ensuring you have in place:
Finances - ensure that you have the money or have a source for the required funding. Then, prepare an asset/means report as most IPs will check if you have the means available to buy their clients assets. You should also organise a letter from your bank and/or funders as proof of funds being available quickly.
Advisor – you will need to establish a list of advisors to help you, including a solicitor and most likely an accountant. In certain instances, it would also be beneficial to approach another insolvency practitioner to help you out when dealing with the officeholder.
Who are you negotiating with?
When the company is in liquidation or administration, the directors of the business no longer have any powers in relation to the company, it is the insolvency practitioner who has the power to negotiate and conclude a sale. The insolvency practitioner will rely on advice being provided from an appropriately regulated asset valuation agent who will have provided the IP with a valuation report and most likely a suggested disposal strategy. The IP will also rely on advice being provided from an experienced insolvency solicitor, as well as any other specialist advisors as and when required.
Define EXACTLY what you are buying?
You need to quickly understand exactly what is available for purchase - Is it a deal to buy the assets and goodwill? What is the insolvency practitioner seeking to sell? Typically, the IP will look for the best price to sell all tangible assets, including plant and machinery, furniture and equipment, stock, work in progress and goodwill. It is unlikely that the IP will look to sell the company's debtor book (although should an acceptable offer be made then an IP would always consider this).
Also, note that the IP can only sell what the company owns, e.g. if any assets are subject to lease or hire purchase agreements or are used by the company but in fact owned by a third party, the IP will be unable to sell such items (at least not without the consent of the person who owns the assets).
It's important to understand:
Liabilities – including financial and contractual liabilities.
Warranties – you generally won't receive many warranties when buying an insolvent business therefore proper due diligence and assessment of risk is crucial. It is very rare for an IP to provide any warranties or guarantees in respect of the assets/business being sold.
Assets – you need to undertake your own due diligence process to fully understand what you are looking to purchase and also its realisable value.
If employment contracts are directly transferred to the new business, this can add a considerable legal and financial burden; it's important to get specialist independent advice if employee contracts are going to be transferred as part of any deal, as this could represent a significant liability being taken on.
Valuation
An IP will use a professional valuer to assess what the assets are worth on both an in-situ basis and also in a forced sale. Buyers don't get access to this report, so consider using your own knowledge or valuer to help assess the worth of the assets. Ensure you have a clear idea of what you think is a fair price, your opening bid and your absolute top price, before starting negotiations. ALWAYS use a solicitor to advise you and oversee the purchase whilst asking about technical issues including those below.
Payment structure
Ensure you consider the payment structure; e.g. one payment deferred consideration or a mixture of the upfront and deferred. It's often possible to get time to pay the full balance of the deal, but the office holder will generally want a lump sum upfront to cover their costs. The payment terms will be clearly defined in the contractual sale documentation. Sometimes the IP will ask for a personal guarantee to support the deferred payment element.
Due Diligence
Get access quickly to do due diligence.
Find out why the business failed. Has the business lost its best customers? Can it supply cost-effectively in the future? Which skilled people have left recently? Is the management motivated and capable of serving their time while looking for another job?
When it comes to buying a business, whether it's an insolvent business or not, three aspects of due diligence require your attention. These are:
Legal due diligence which deals with the legality of the sale and addresses all the litigation and regulatory issues you might have.
Financial due diligence; since you are dealing with a company in financial difficulty, you want to understand what led to the failure. Make sure you understand the liabilities that may transfer to you.
Commercial due diligence is crucial to understand what type of market is available for the business, while also mapping out the competition. You must be able to identify the market share you can aim for and pay attention to the problems the company might have had in the sector. If applicable, make sure that the landlord is involved in discussions - will they offer a new lease? Will you have to put down a rent deposit? How will this affect your working capital needs? The same goes for secured asset lenders; will they novate the deal to a new company? Will major suppliers continue to supply? Are customers prepared to work with you?
Making sure you are aware of all the responsibilities you have after the business is transferred to you is important and will help you forecast the working capital you will require after you've paid for the assets. This way, you won't have any surprises as you start building up the business.
Summary
Finally, don't get emotionally attached to the deal, get advice from an insolvency practitioner or turnaround advisor, advice from solicitors and accountants and then carefully decide.