Helping you make sense of the latest (ever changing) government announcements:
Apr 23, 2020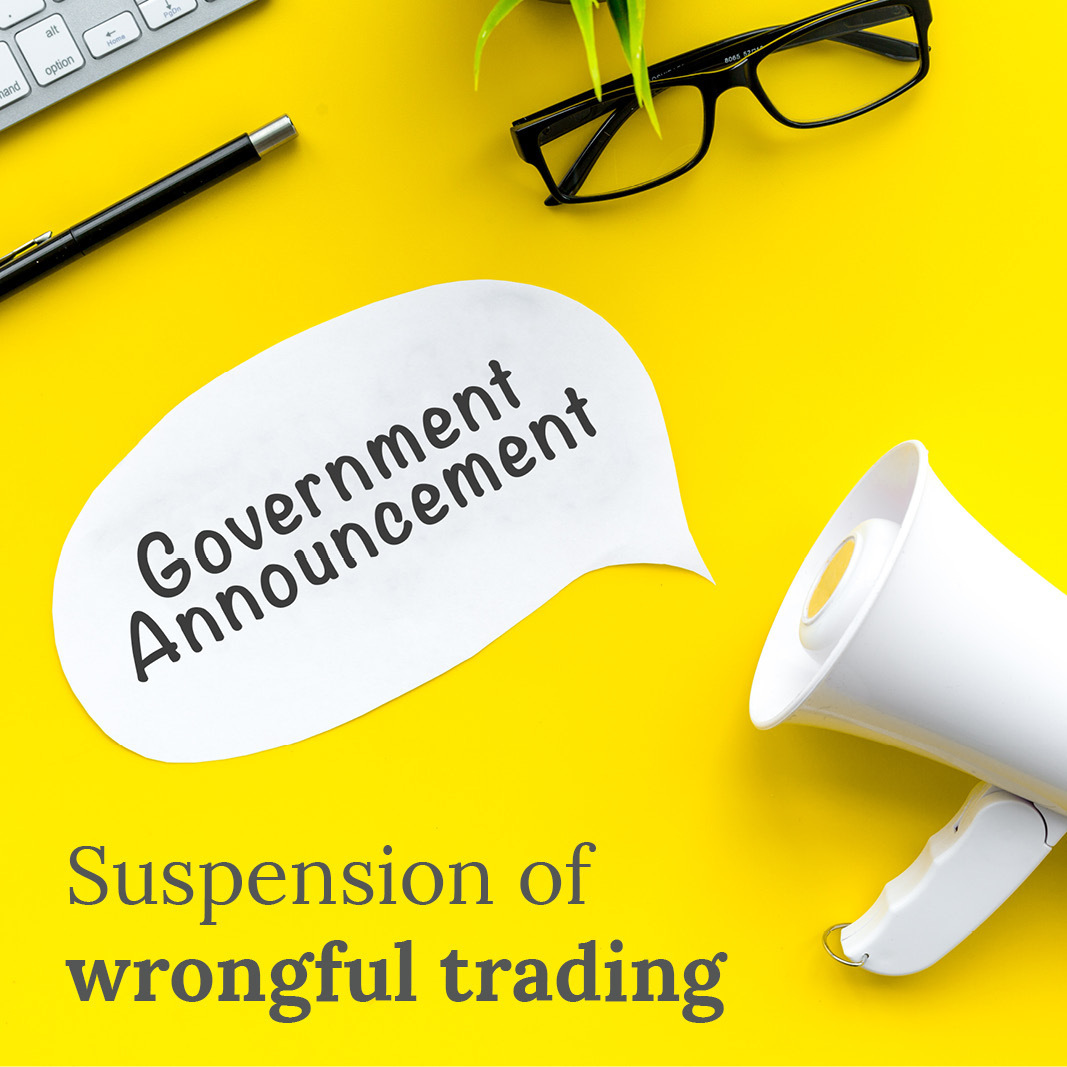 The Government's just announced the suspension of wrongful trading for three months so Directors can use their best endeavours to continue trading during this COVID-19 pandemic, without risk of personal liability. The reality is businesses don't really know how to interpret this, indeed R3 the restructuring and insolvency body has concerns about this too. So, you're probably thinking well what does this mean for me?

Well, this week again we've been spending time helping Accountants and business owners make sense of all the changes in the current climate. As we're busy doing this it's reassuring to know that despite all the chaos the same truth remains: speaking to an advisor early means Directors have all the information and most importantly clear and practical options to choose from; vital when no one knows how long lockdown may last and what a return to work will be like across the wider economy.
This is one of ICS's mantra's 'speak to a Turnaround Expert and Insolvency Practitioner early for the best outcomes' and it's never been more true. Seeking clear advice from professionals gives business owners a little peace of mind that the decision's they're taking are the right ones; so there's no grey areas in the future or questions over the decisions taken, so they can get the best outcomes for their circumstances.
Advice from R3 states "Directors need to be reassured about how the provision is used in practice. Until this happens, the best approach for any Director is to seek advice from an Insolvency Practitioner and keep a record of why decisions were taken - and retain these records for a number of years."
So whilst this latest news is intended to make it easier for Directors, getting help on how you do this in practice is the only way to ensure you fully understand the implications, can get the most benefit and have the best options moving forward. Get in touch today.
Read the full R3 article here: https://www.r3.org.uk/press-policy-and-research/r3-blog/more/29358/suspending-wrongful-trading-the-wrong-move/